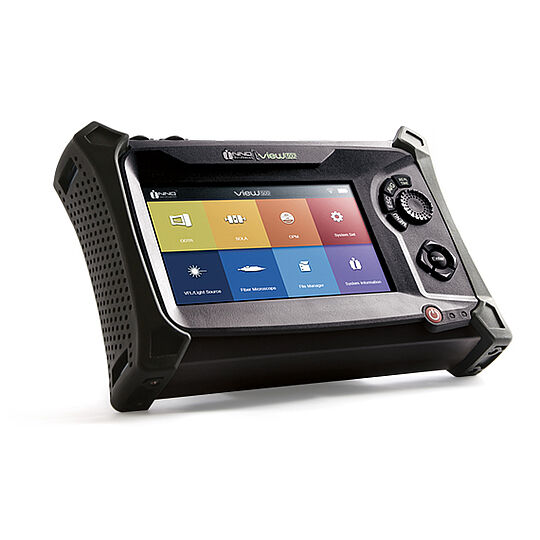 User-friendly Standard OTDR
VIEW 500
The VIEW500 OTDR, which is used in the installation and maintenance of fiber optic cables, boasts accuracy-based test performance, fast response, and easy-to-use capacitive touch screen.
Featuring industrial-grade CPUs, this smart device automatically generates reports to help you get accurate and fast test results.
Characteristics
View 500, Provide the best measure experience.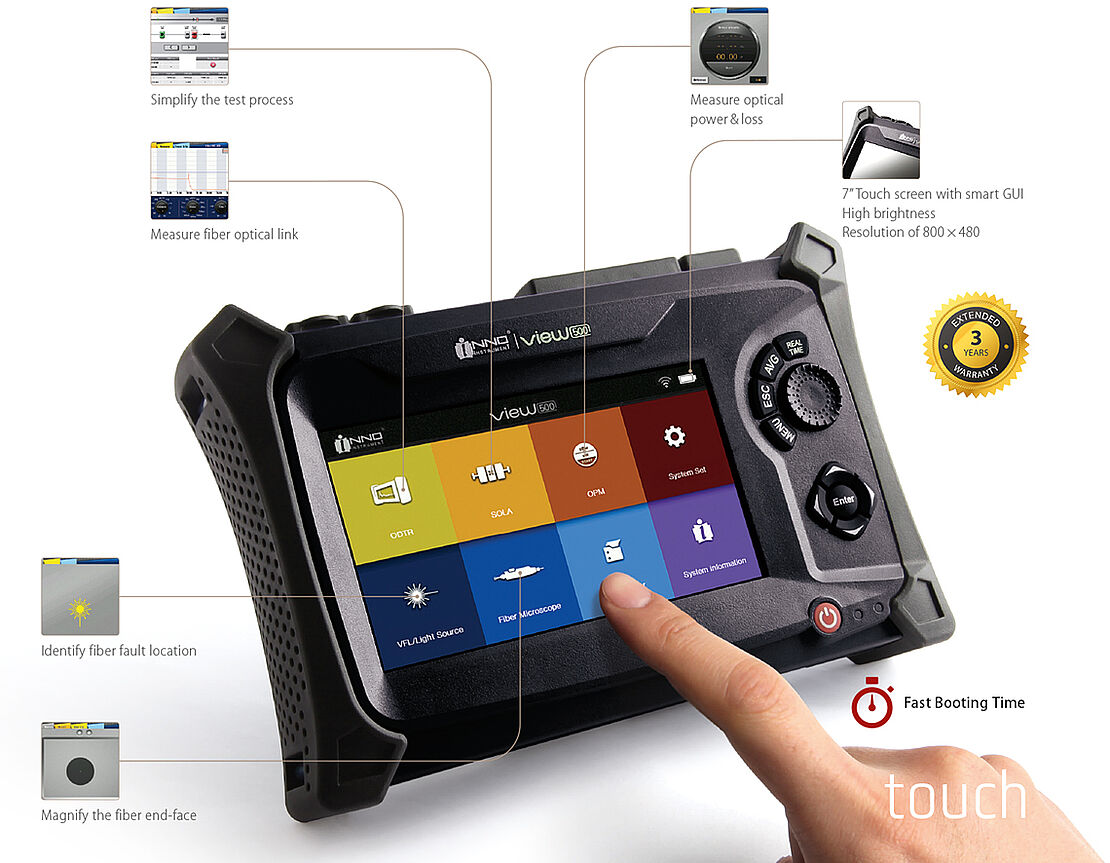 Features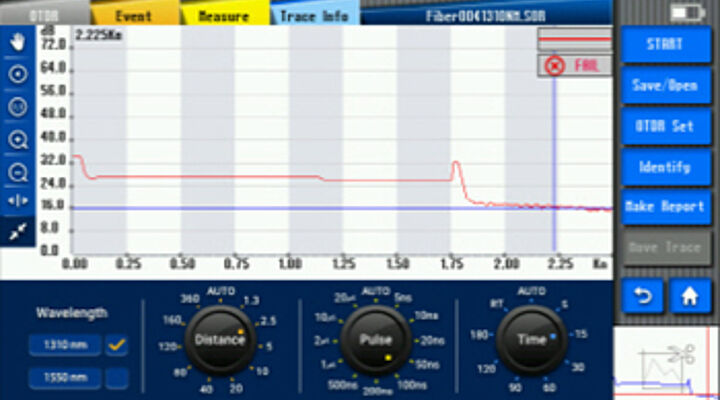 OTDR
OTDR-mode enables you to measure distance, loss, reflectance, attenuation, ORL, and sum on an optical fiber. When operating Auto-mode, the test is automatically done without additional settings. The test results can be stored in 3 types of format (image, SOR, PDF)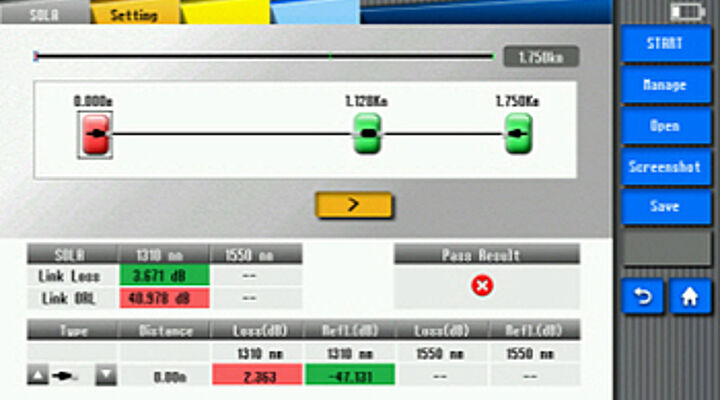 SOLA
SOLA (Smart Optical Link Analyzer), an application that simplifies the measuring process, shows you accurate test results by utilizing an advanced algorithm and optimal multiple pulse width. You don't have to set complicated parameters, which means even unskilled workers can make measurements with great ease.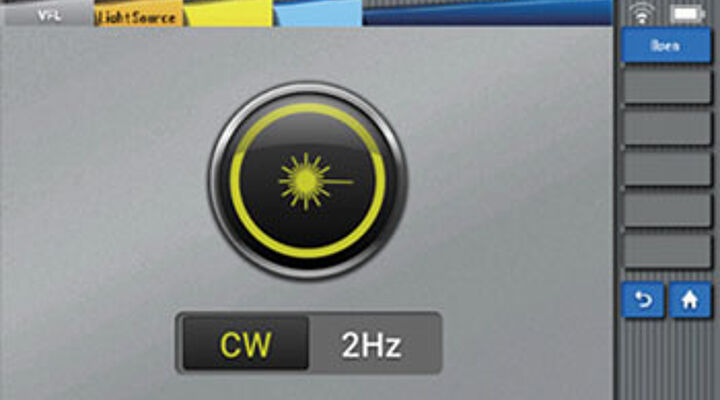 VFL
VFL (Visual Fault Locator) visually identifies the location of bending point, faulty connector, or splicing point by emitting a bright red laser (it can reach a maximum of 10km), and this is a must function that workers need on the field.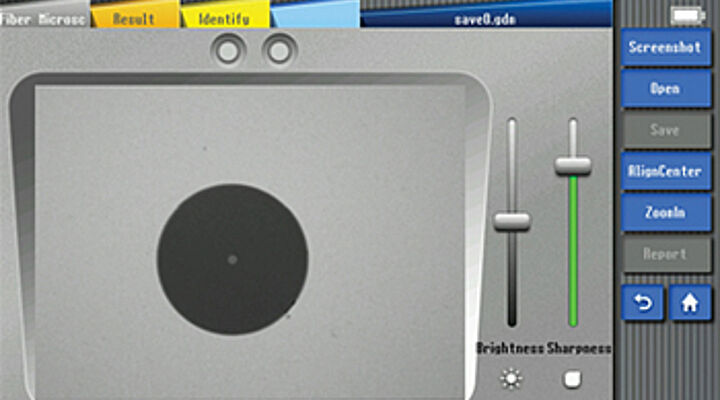 Fiber Microscope
Testing fiber end face on connectors with FIBER MICROSCOPE is very important because a polluted or damaged connector can cause critical damage to test results as well as testing ports.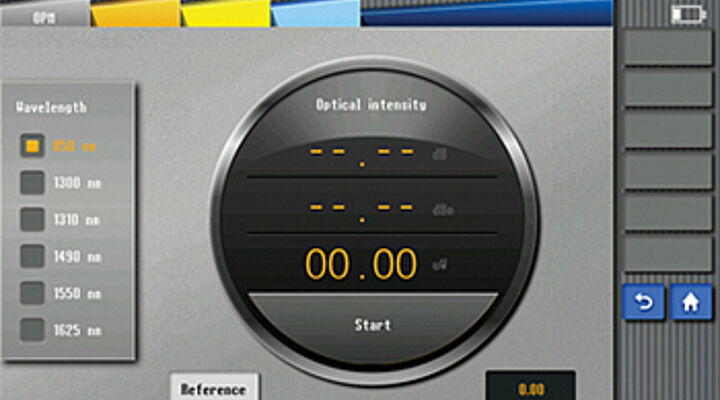 OPM
OPM (Optical Power Meter) is used for accurately measuring optical power on fiber optic networks operating at 850nm, 1300nm, 1310nm, 1490nm, 1550nm, 1610nm, and 1625nm.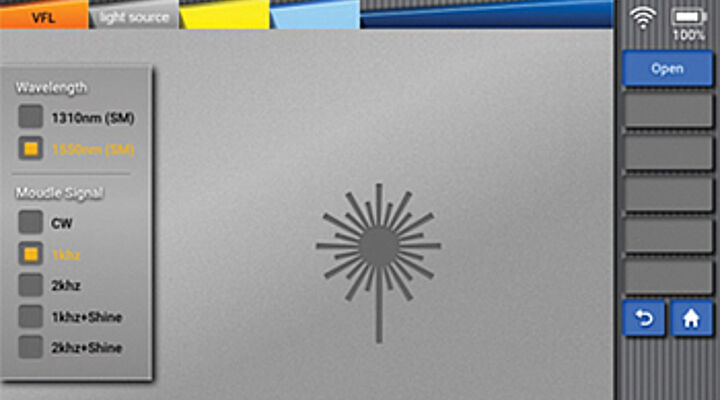 Light Source
Invisible light source (1310 or 1550ns) can provide the following sources of light: CW light, 1kHz light, 2kHz light, 1kHz blink light, 2kHz blink light.
Display & Interface
High visibility optimized for working environment
| | |
| --- | --- |
| | The Optimized 7 inch high-resolution Color LCD Touch Screen |
| | Maximal 800 × 480 magnification |
| | Smart GUI |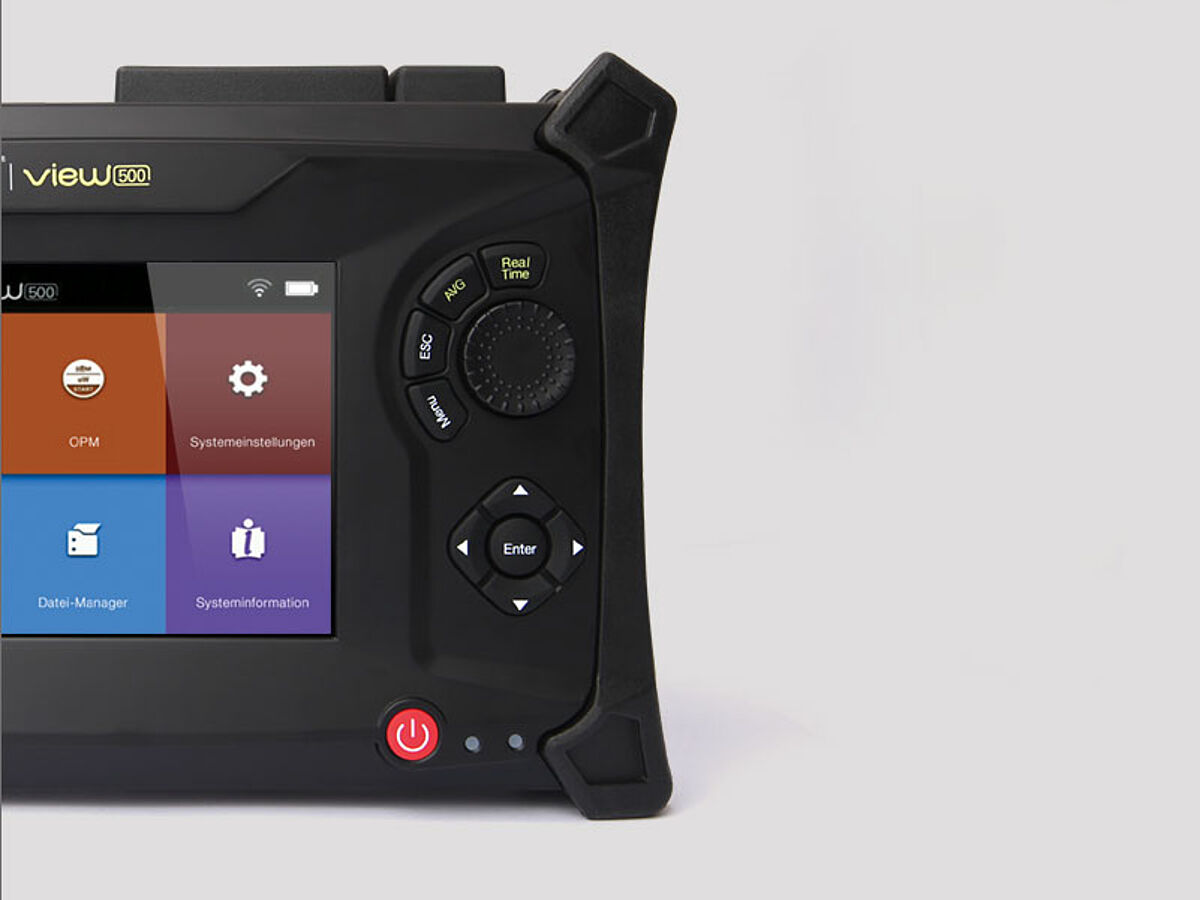 Connections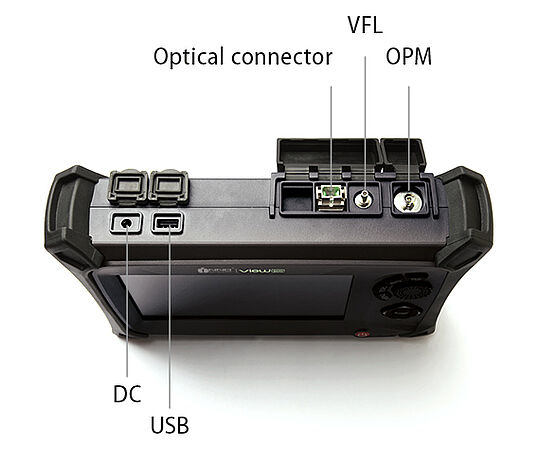 Battery
VIEW500 offers the ultra-high battery capacity of 7800mAh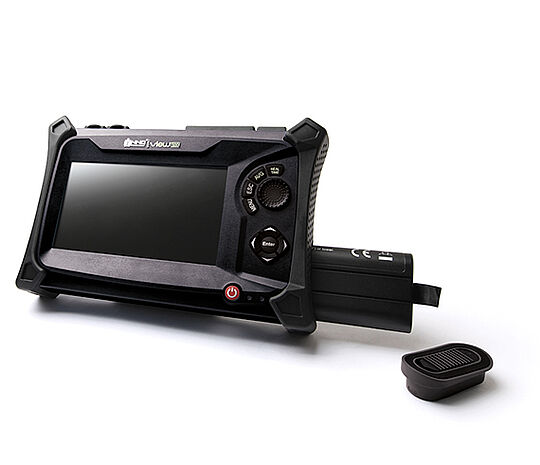 APC Connector
To improve the testing efficiency and optimize the OTDR function, APC connector is recommended to be applied and connected with SM port of VIEW500, due to low reflectance caused by it. The reflection coefficient is the key parameter that will affect the OTDR performance and especially the dead zone. (The performance of the APC connector is better than that of the UPC connector).
VIEW500
Specifications

Dimension

180H x 272W x 62D mm (excluding rubber bumper)

---

Weight

1.9KG (with battery)

---

Display

High Brightness TFT LCD /
Resolution of 800×480

---

Dynamic Range

35dB / 33dB (1310nm / 1550nm)

---

Operating Time

Up to 12 Hours

---