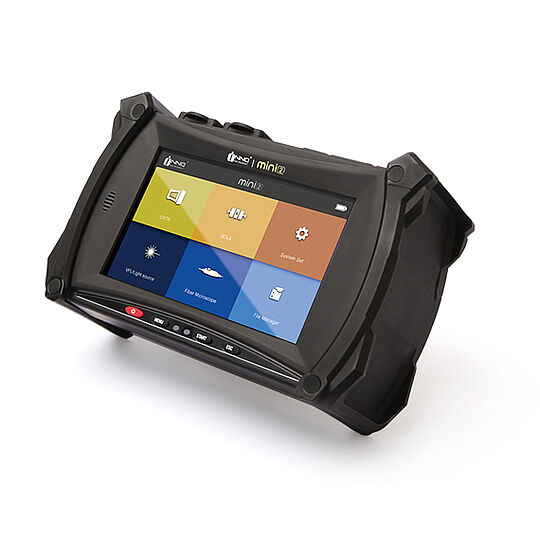 Compact yet Accurate OTDR
MINI2
Featuring both compactness and lightness, the MINI2 OTDR boasts precision-based test performance, fast response, and easy-to-use capacitive touchscreen.
Users can experience accurate and rapid test results with automatic report generation.
Characteristics
Goodbye to burden of weight Get Light with MINI2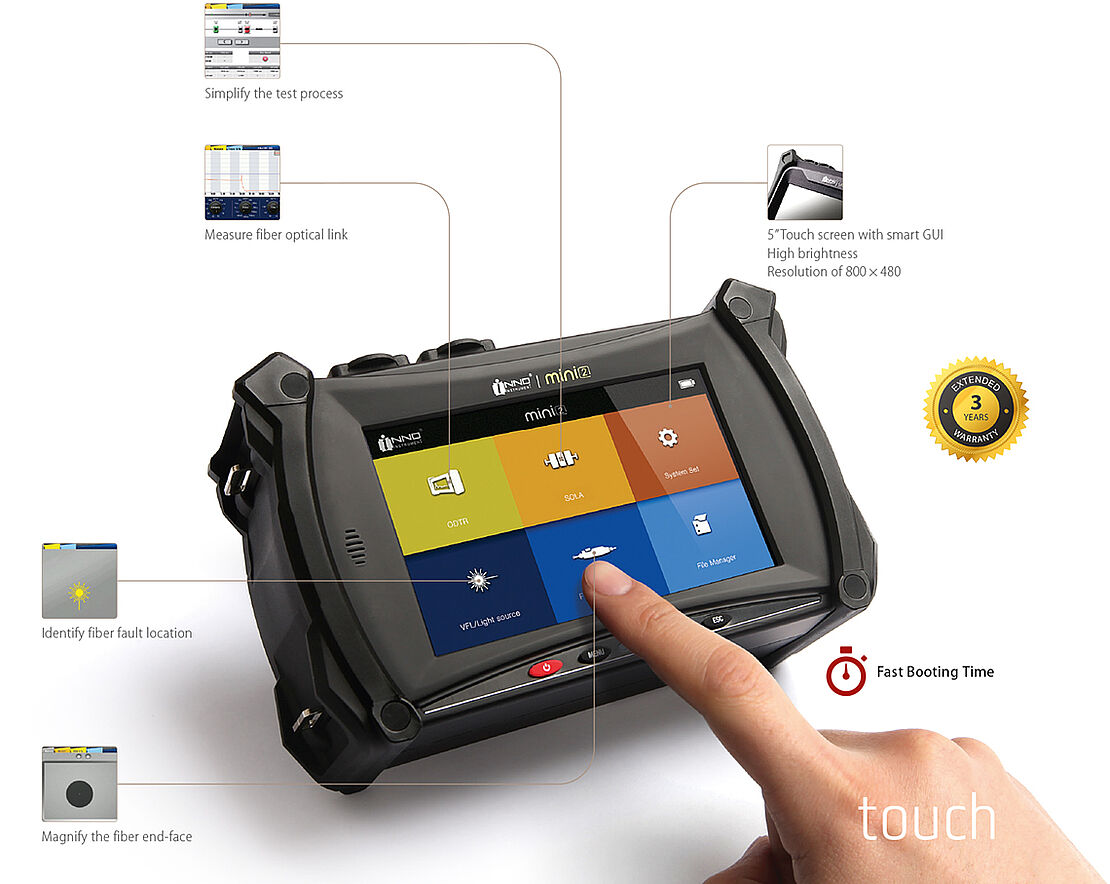 Features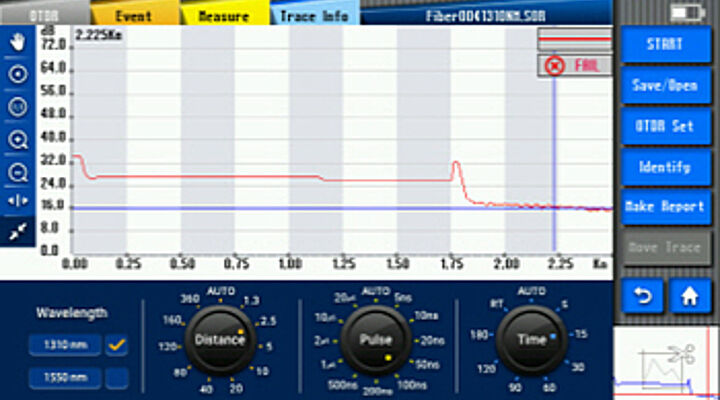 OTDR
OTDR-mode enables you to measure distance, loss, reflectance, attenuation, ORL, and sum on an optical fiber. When operating Auto-mode, the test is automatically done without additional settings. The test results can be stored in 3 types of format (image, SOR, PDF)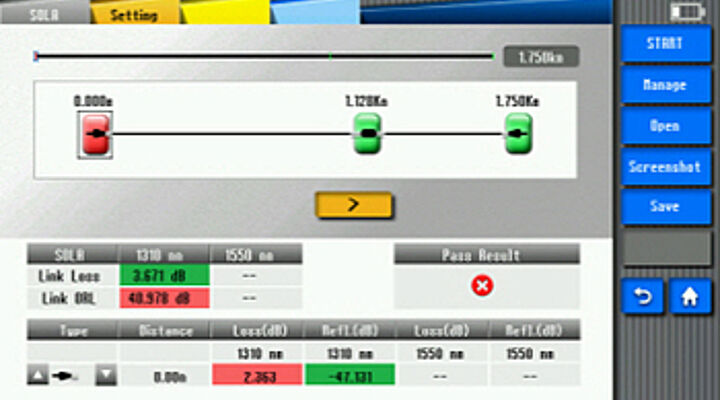 SOLA
SOLA (Smart Optical Link Analyzer), an application that simplifies the measure process, shows you accurate test results by utilizing advanced algorithm and optimal multiple pulse width. You don't have to set complicated parameters, which means even unskilled workers can make measurement with great ease.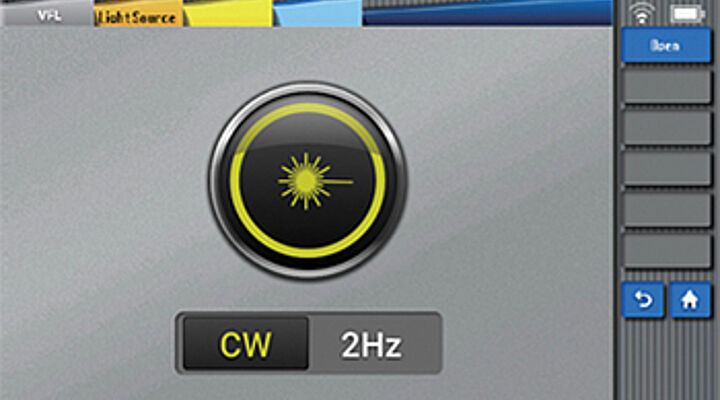 VFL
VFL allows for finding direct fault locations in fiber test dead zones or performing fiber core calibration in multi-fiber cables.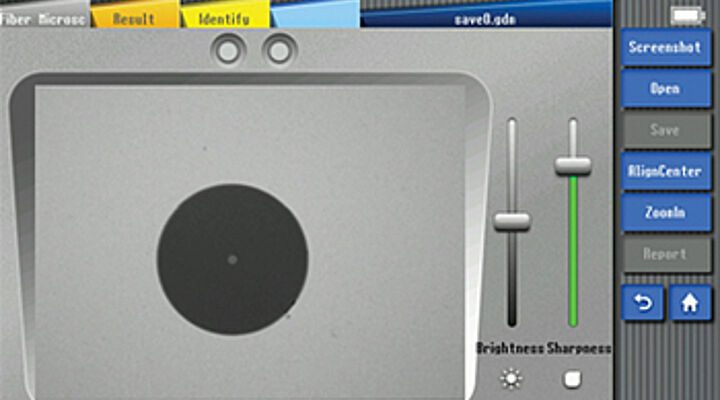 Fiber Microscope
Testing fiber end face on connectors with FIBER MICROSCOPE is very important because a polluted or damaged connector can cause critical damage to test results as well as testing ports.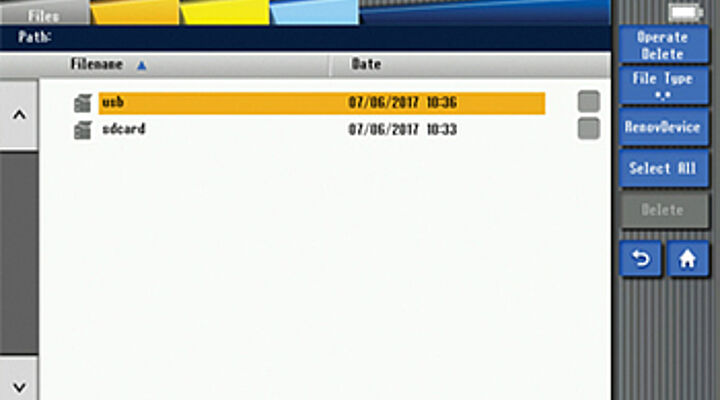 File Manager
File Manager provides a convenient file management system allowing users to efficiently manage obtained result files.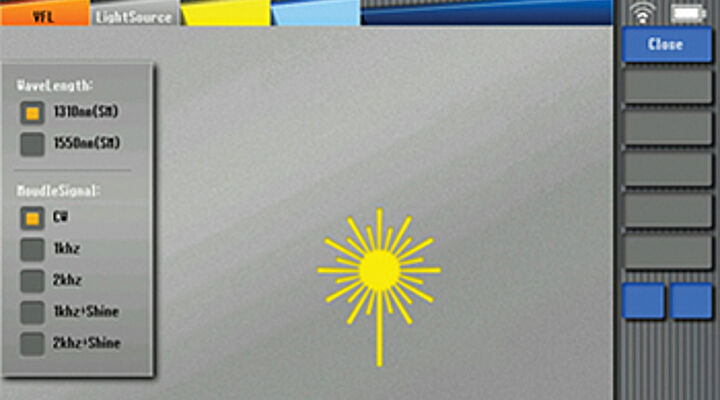 Light Source
Invisible light source (1310 or 1550ns) can provide the following sources of light: CW light, 1kHz light, 2kHz light, 1kHz blink light, 2kHz blink light.
Display & Interface
High visibility optimized for working environment
| | |
| --- | --- |
| | The Optimized 5 inch high-resolution Color LCD Touch Screen |
| | Maximal 800 × 480 magnification |
| | Smart GUI |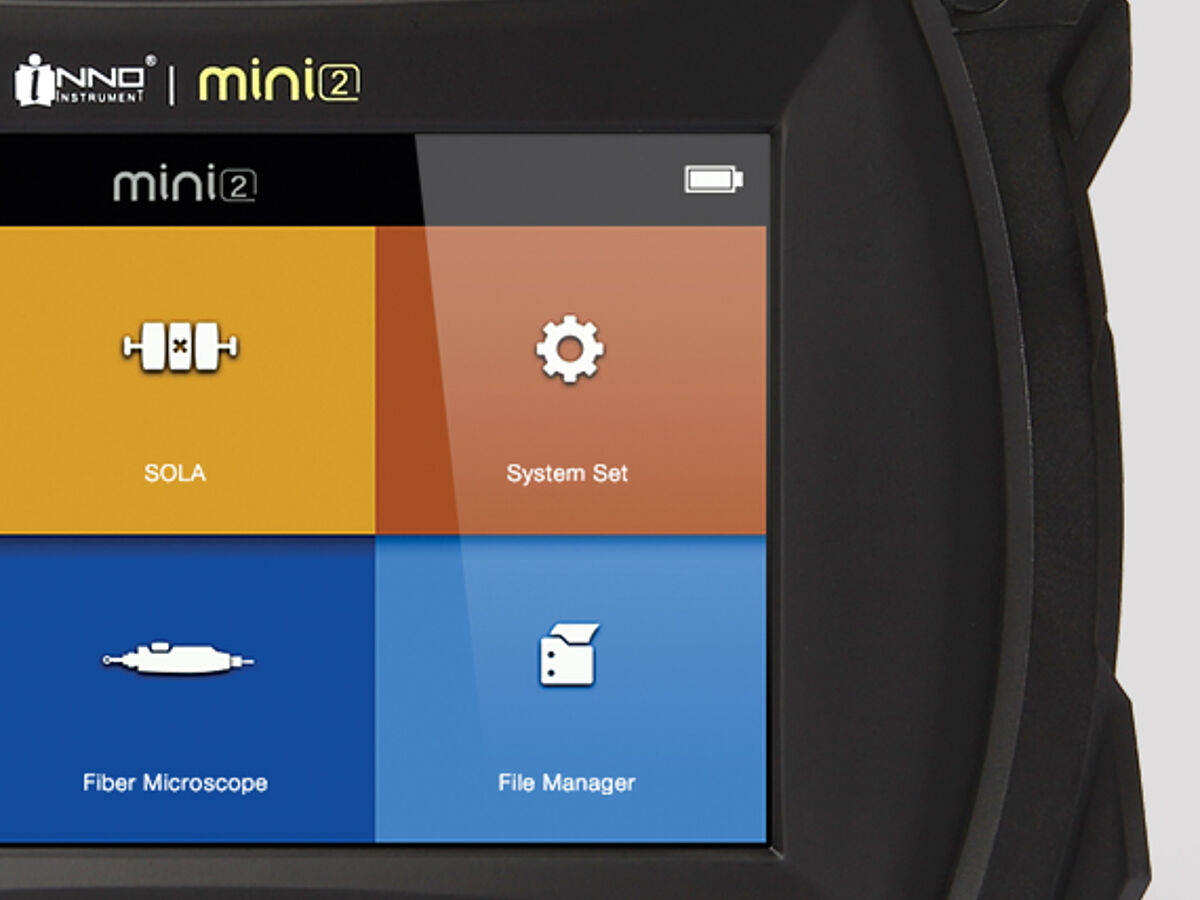 Connections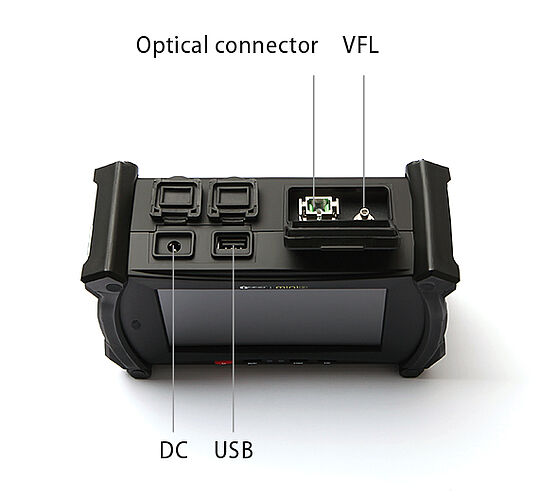 APC Connector
To improve the testing efficiency and optimize the OTDR function, APC connector is recommended to be applied and connected with SM port of Mini 2, due to low reflectance caused by it. The reflection coefficient is the key parameter that will affect the OTDR performance and especially the dead zone. (The performance of the APC connector is better than that of the UPC connector).
MINI2
Specifications

Dimension

115H x 173W x 64D mm (excluding rubber bumper)

---

Weight

0.9KG (with battery)

---

Display

High Brightness TFT LCD /
Resolution of 800×480

---

Dynamic Range

32dB / 30dB (1310nm / 1550nm)

---

Operating Time

Up to 12 Hours

---