is A/S customer care service which INNO Instrument is most proud of. We started this service to build trust and long-term relationships with our customers. This provides an effective and comprehensive technical solution throughout the product's entire life cycle.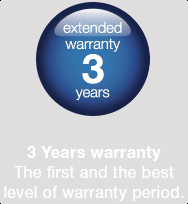 A key element of customer support is the speed and quality of service provided to customers when problems arise. InnoCare 24 is a fast and complete service where INNO's technical support team and authorized distributors respond to customer inquiries within 24 hours via telephone, email, and also covers homepage inquiries. In addition, our world-class technical support team provides all service related to technical consultation, maintenance, and supports other technical related requests.
InnoCare24 ensures availability of spare parts for each product's lifecycle, cost and quality. Within the warranty period, we also offer services that include annual maintenance, repairs, and component defective replacements without charge.
InnoCare24, the global driving force behind INNO Instrument, is the leading customer care and after-sales support solution in the market.
Purchasing INNO product from regional distributor
Recognizing importance of follow-up services
INNO technical dep. will contact customers by phone, e-mail, website, and designated regional distributor
Response within 24 hours